The Group Photograph: How to Nail Them >> Advice by an Alternative Wedding Photographer
Your wedding day will likely be a once in a lifetime event. It's a day you have AUTONOMY over, extending to any group photographs you want to incorporate. Your group photographs, like every other aspect of your day, should be captured BEAUTIFULLY. Because Harper Scott Photo is primarily DOCUMENTARY in approach, this guide will ensure you avoid the groups becoming a boring prologued photoshoot.
1. KEEP THEM LIMITED
You'll find that anything up to 8-10 MANAGEABLE groups will be within the sweet spot. By manageable, I mean 10 people or less. Numbers of 10 or more take a greater amount of time to organise. Of course, you may want that large, extended family photograph. It's your wedding + it's up to you what you do. Please bear in mind that one group photograph counts as ONE photograph. For example, a shot of the bride, groom, groom's father, groom's mother counts as one group photograph. The groom with his father and mother counts as a second group photograph. As soon as you add or subtract bodies, time is taken away from other elements of your day. Ultimately, it comes down to you + your partner being clear about what your key PRIORITIES for your day are. Once you have that in place, you're able to make decisions about the photographic aspects that will impact on time, including your groups.
2. SCHEDULE INTO YOUR TIME LINE
Couples who want to built in stress-free, FUN group shots should schedule 30-45 minutes. If you're keeping them between 8-10 manageable group combinations this time frame should allow ample opportunity for your photographer to work through them as EFFICIENTLY as circumstance allows. This should also provide time for photographs of you with your bridal party. I tend to count 'the bridal' party as one shot, head to another location and take 10 minutes or so to do a few combinations of enjoyable line ups to ensure they're VARIED + LIGHT-HEARTED. However, that's my approach. Every photographer will have their own way of doing things so be clear on setting expectation in advance.
3. PLAN AHEAD OF TIME
For things to run smoothly, sit down with a pen + paper IN ADVANCE + decide on the group photographs you want to commit to as a couple. Some folks can do this with ease; others find it more challenging. Doing this 3-4 weeks before your wedding day will allow you to mull over your choices + tweak that first draft accordingly. Once confirmed, be sure to TYPE UP YOUR LIST which is CLEAR, WELL-LAID OUT and EASY TO FOLLOW. For every group shot, write down the full name of every person required. Your photographer won't know who the 'bride's aunt' is. Print multiple versions of your list to distribute to your photographer and whoever is helping to mobilise the folks involved in these shots. If you're planning a whole group shot, you could have it announced by your celebrant / registrar / minister at the end of your ceremony. They can also direct guests where to go which can be a real time saver.
4. GET YOUR A-TEAM ON IT
For those of you having a wedding of 60 guests or more, APPOINT RELIABLE, ASSERTIVE HELPERS to work directly with your photographer. Be sure to give your printed lists to a trusted person who will them pass them to your appointed group shot co-ordinators and photographer. Your helpers don't need to be part of the bridal party. However, it's crucial that whoever you assign this job to knows everyone on your list. It can be handy to have a couple of people doing this because between them they'll be able to IDENTIFY and FETCH every single named person on your list.
5. COMMUNICATE THE WEIRD STUFF
Most families have some sort of awkward dynamic at play. It's worth communicating any such issues in advance to your photographer. This will allow them to be DISCRETE + SENSITIVE to where they position individuals + to refrain from referring to anything that could cause embarrassment to your or the individual(s) in question.
6. TRUST YOUR PHOTOGRAPHER
Your photographer will not view your wedding day with the same set of eyes as you. You're employing them to create incredibly BEAUTIFUL memories of your day. The light + framing will always be at the forefront of your photographer's mind. Where possible, I prefer to take the group shots away from direct sunlight even if this means it comes at the compromise of a beautiful backdrop. I'd rather have flattering, soft light on my subjects' faces than harsh shadows + squinting eyes with a lovely scene behind. If your photographer suggests a seemingly odd spot for these photographs, don't worry. You're investing in them to exercise their PROFESSIONAL JUDGEMENT to make you + your kinfolk look smashing.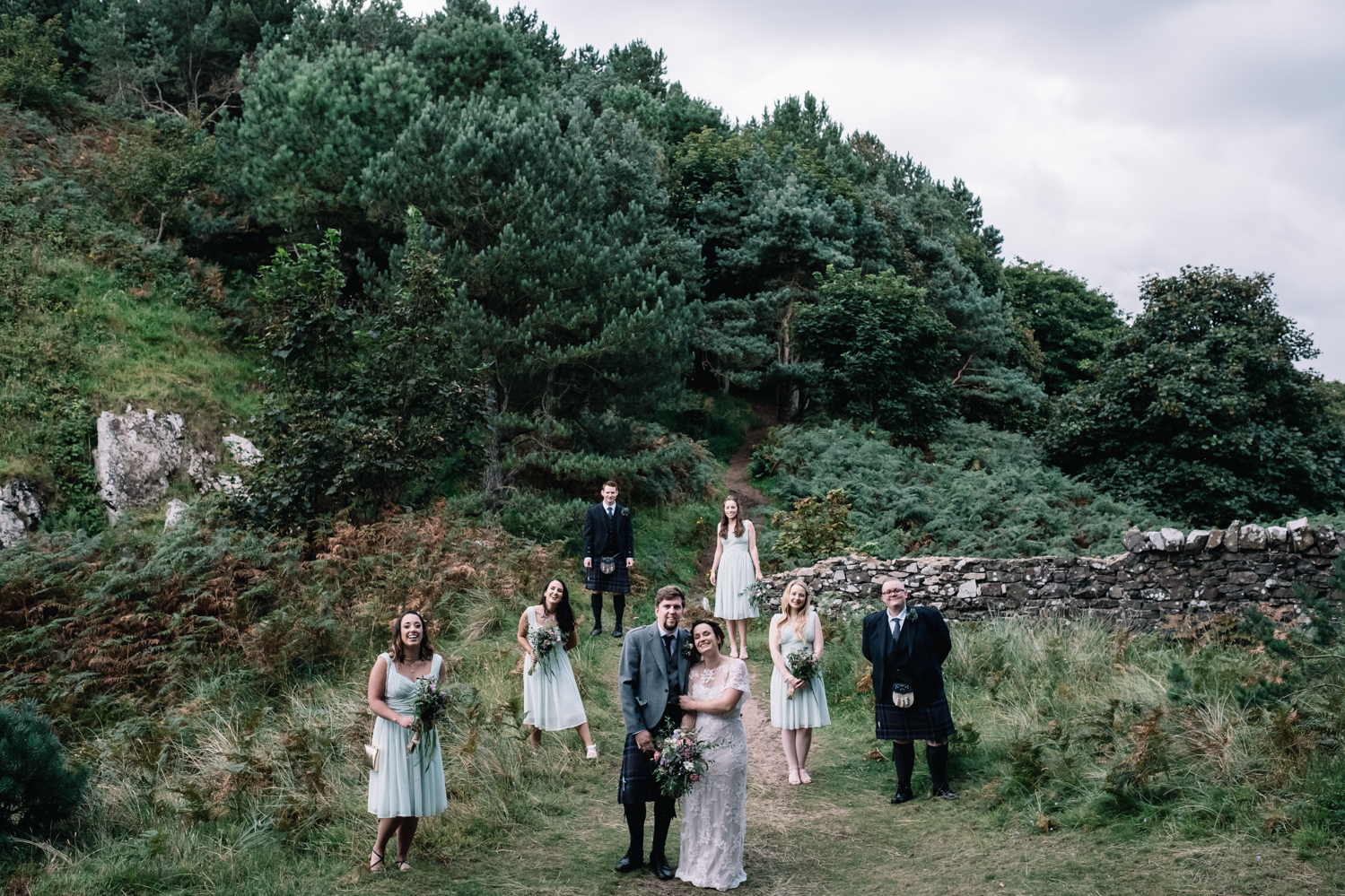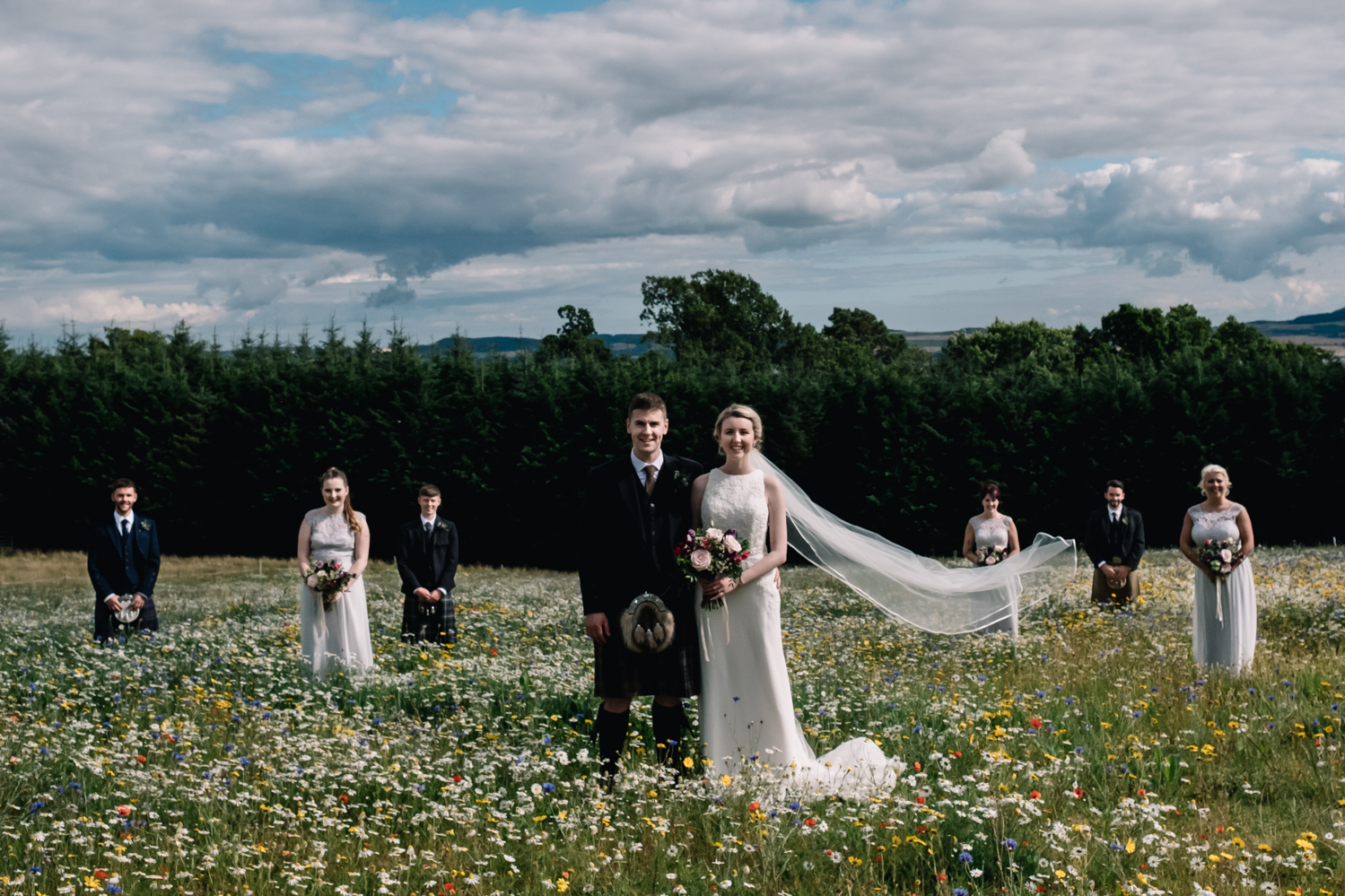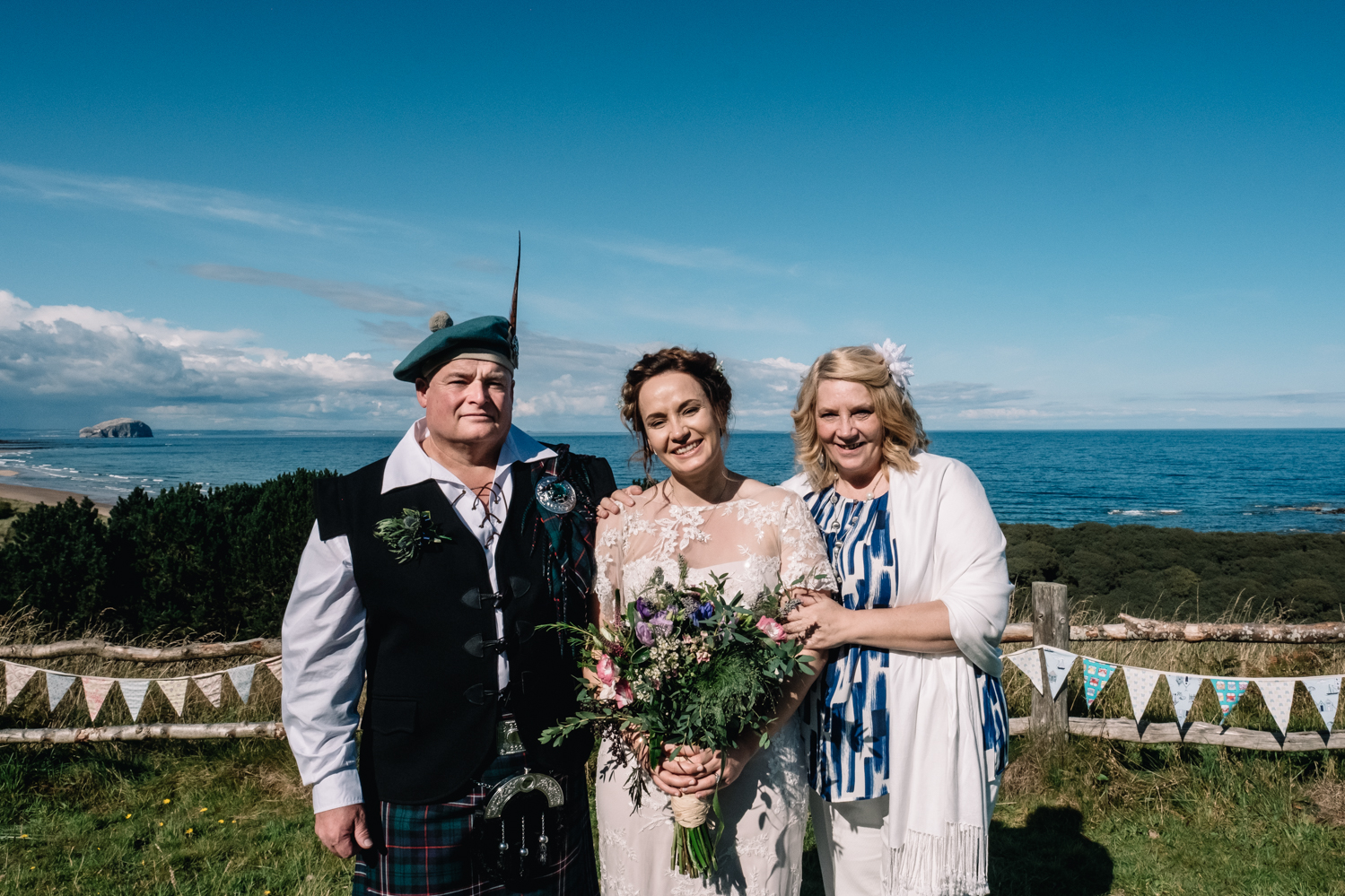 ABOUT THE AUTHOR OF THIS PAGE
I'm Carole-Ann; boss lady at Harper Scott Photo and exceptionally well versed in the world of the off beat, creative + unconventional wedding. My aim is to help you with all planning aspects of your day. Not yet sourced your venue? I'd recommend my Definitive Guide to Scotland's Most Alternative Wedding Venues next. To learn more about Harper Scott's creative + unique approach to weddings, take a moment to hit play and watch: